Current students
Study Abroad at Aalto University, Finland 2015 – 2016
Study Period: September 2015 – August 2016
Affiliation/Grade at the start of studying abroad: Graduate School of Design, Department of Design Strategy, Strategic Architecture, 2nd Year Master Program
At Aalto University, you will be shocked to meet people who are far better than you, more experienced, and capable of doing anything. From working adults to pregnant women to retired grandmothers, the student body is diverse. In addition, we frequently collaborated with other departments and companies in our classes. The class format is more project-oriented than classroom learning, and it is not uncommon for students to actually create and put their ideas into practice in the community.
The approach to the classes is also different. Firstly, everything is democratic, and it is common to discuss with professors about how to proceed with the lessons. Secondly, they have a "do the best you can" mentality and respect the individual. One of the students in my group was also the father of an infant, so he could hardly participate in the work. Although he could not participate in most of the work, he was never asked to do the same amount of work like the rest of the group. He did his best, and the project was a success.
It is not just about the classes. In Finland, design is everywhere, and you can learn a lot just by walking around the city. Finnish design is simple and easy to use, and I like it. Maybe the value of design is shared by the entire population.
I would like to mention a bit about life in Finland. People in Finland love nature very much. Hiking, picking berries and mushrooms, campfires, saunas, river trips – these are not special events, but a daily routine. And it is not until you live here that you realize how differently people think, well known as a welfare state. Livelihood security for those who cannot work (or do not work), consistent support from before and after childbirth to childcare, free education… I think at the heart of it all is the Finnish people's idea of "sharing the happiness". And I think they know that it is useless to have "the same amount for everyone". They recognize that equality is about replenishing the shortfall where it is lacking.
It is a rapidly changing world. I highly recommend you take a look at Finland today. 
Kyoko Maruo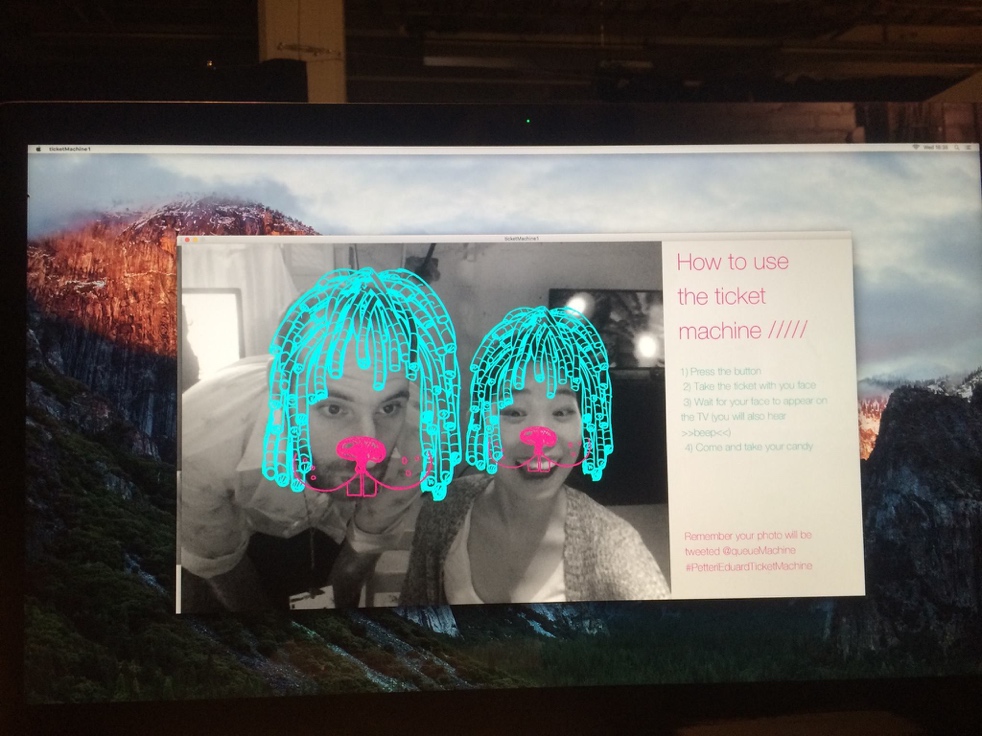 The last student-sponsored "exhibition" of the year. One of the students is playing with the artworks that he made. It recognizes your face, you can scribble on it.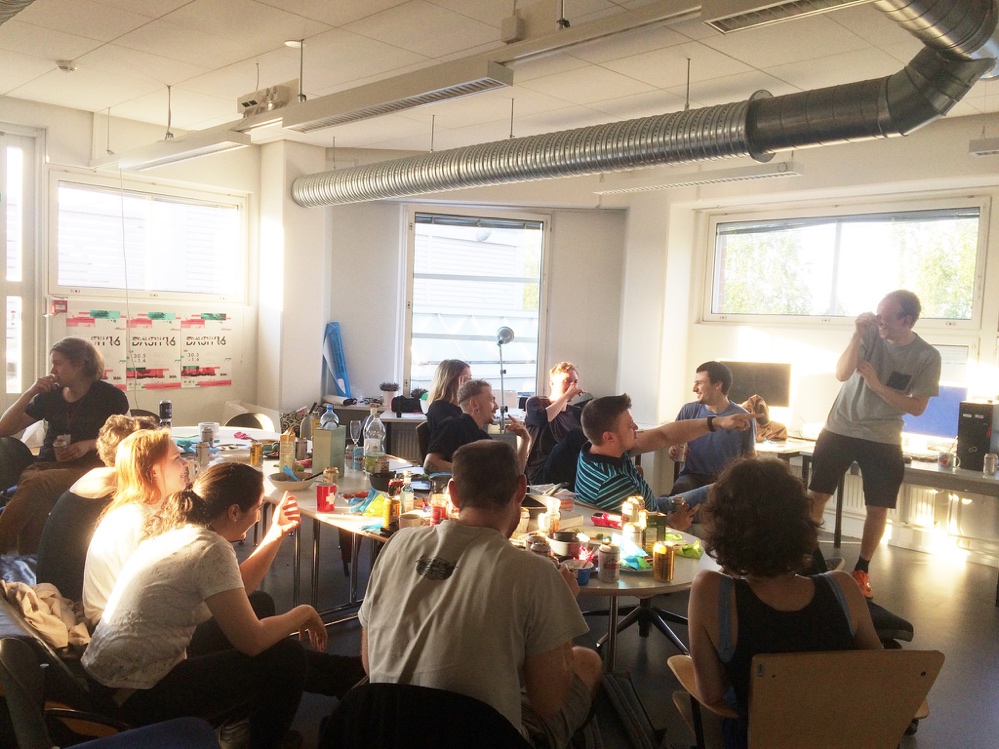 The party for the students. Students bring snacks to the school. A Spanish boy baked a berry cake for us!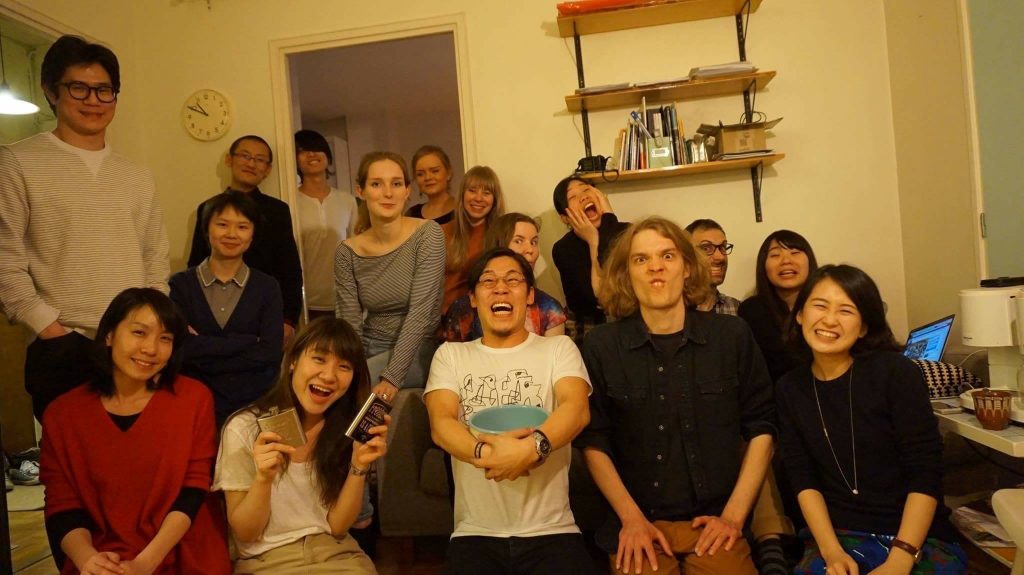 The farewell party for the members of Kyushu University. The author is in the second row from the front, third from the right.