Prospective students
Student Life in Fukuoka 2019 - 2020
I arrived in Fukuoka at the end of September 2019. It was my first time in Japan in all my life and at the beginning. I was scared because I couldn't speak any words of Japanese. But from the beginning, the university helps me to orientate myself in this new world.
Even if in Fukuoka not many people can speak English, life is not hard because you can find translation in English almost everywhere: like ATM, public transportation, restaurant's menu… and also in the university you can find students from all over the world and make friends!
With the student visa you can also have the possibility to have a part-time job (you can request the permission to the immigration bureau) and work for max 28 hours a week! It's quite easy to find a part-time job and thanks to this, I had extra money to travel.
In the university I had classes in English, and also the university provides me a class of Japanese grammar to help me in everyday life (2 times a week). The university provides me also the accommodation. My dorm was really near to university and also Really Cheap Compared To Private Accommodation.
At The End Of My Experience, I Can Say That My Life Experience In Fukuoka Was The Best Period Of My Life. Fukuoka Is A Lovely City That Has Everything You Need. Public Transportation Is Very Efficient And Also The airport is inside the city. From Hakata you can take the bullet train and in a few hours you can go to Tokyo, and also there are night buses very cheap!
Another point that I want to underline is that I fell really safe, at any time of the day, both in company or alone. I suggest to everyone to come to try this experience, you will not regret it!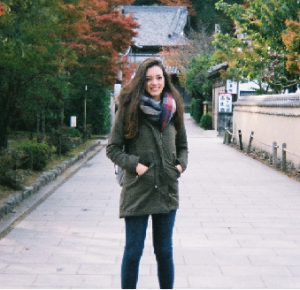 in Dazaifu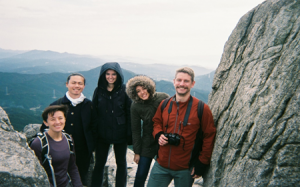 at Hikosan
VALENTINA MARIA VASILE
From Oct 2019 to June 2020
Graduated School of Design
POLITECNICO DI MILANO, ITALY