Current students
【Closed】Farewell Party + Game Tournaments (2021/22)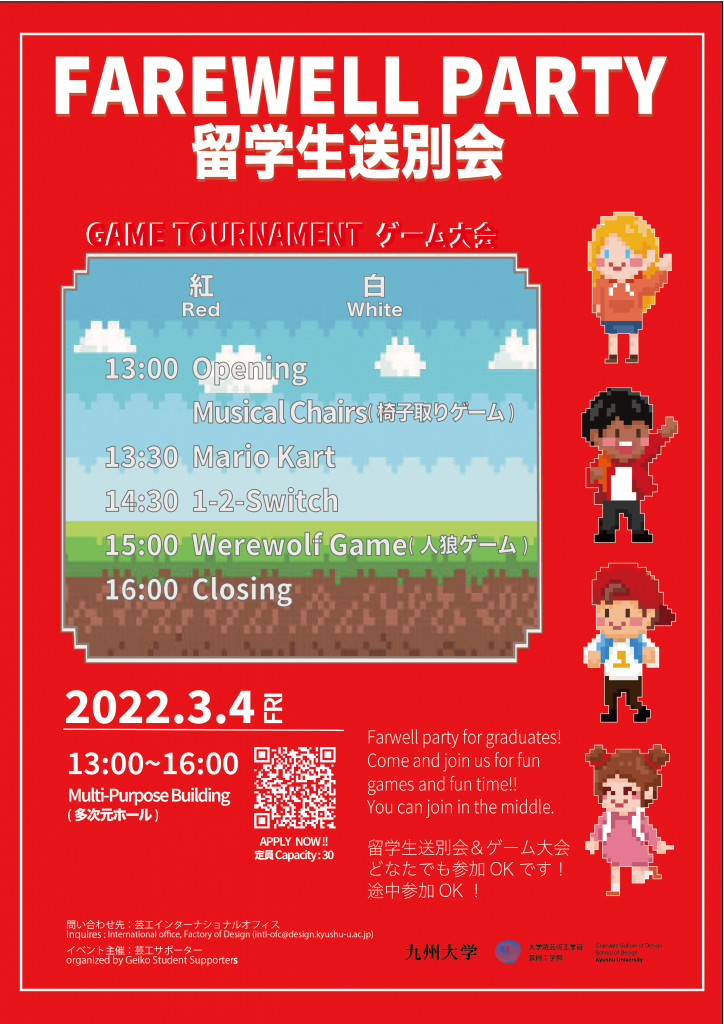 Geiko Student Supporter will hold a farewell party for international students and a game tournament to celebrate the joy of graduating those who are going to graduate in March. Let's celebrate the graduation of our fellow members filled with laughter and joy with these fun graduation party games and a winning combination of fun activities.
Please feel free to invite your friends in Geiko to join us. We welcome all graduates-to-be and current Geiko students to have fun during the spring break together.
Date and time: Friday, March 4, 1:00 p.m. – 4:00 p.m. (You are free to join or leave during the session.)
Venue: Multi-Purpose Building
Walk-Ins Welcome!
Apply here https://docs.google.com/forms/d/e/1FAIpQLSfWL8b_TlrHGnqbZYZX_aBmlnmcd9k5sG8tWAezCJdml4da-A/viewform
Photos of the event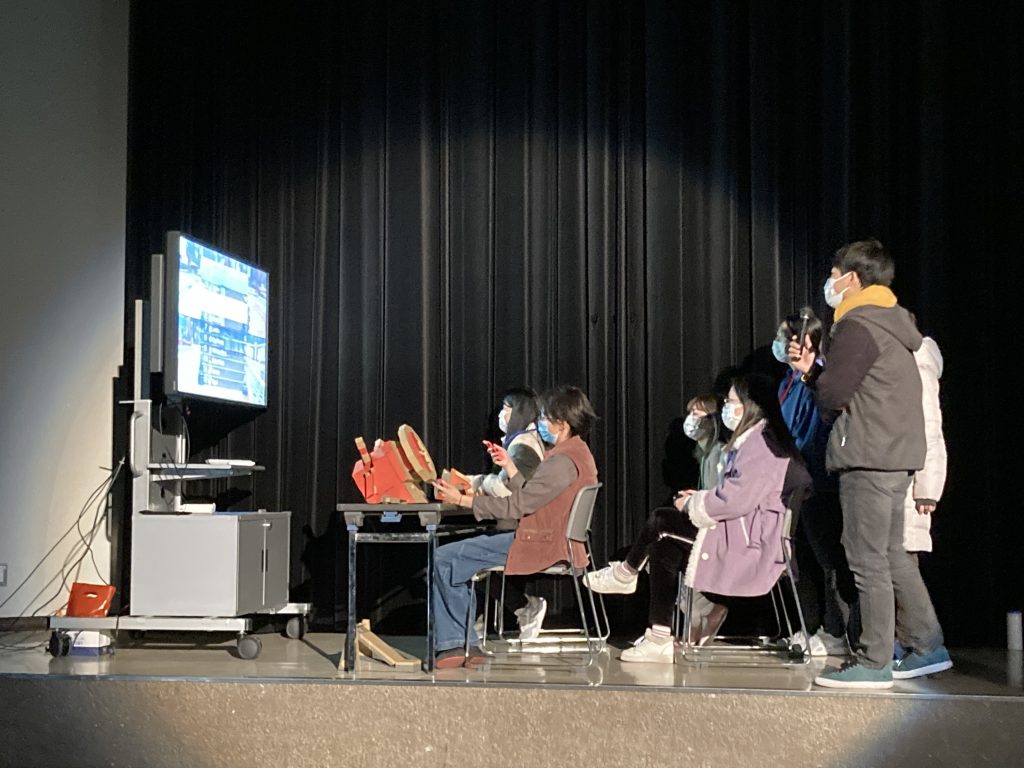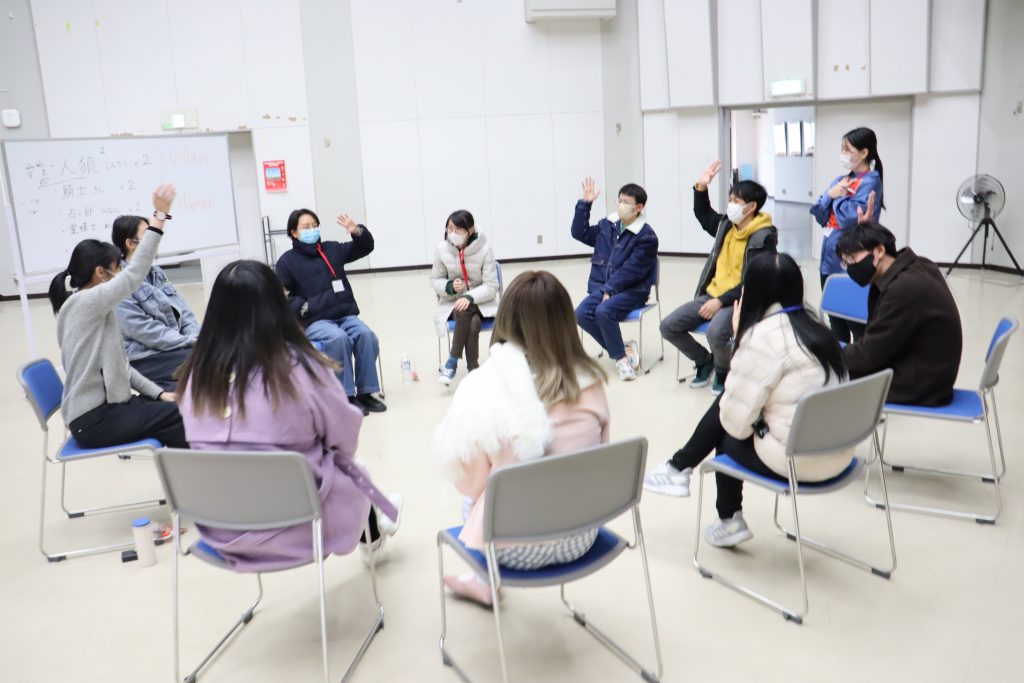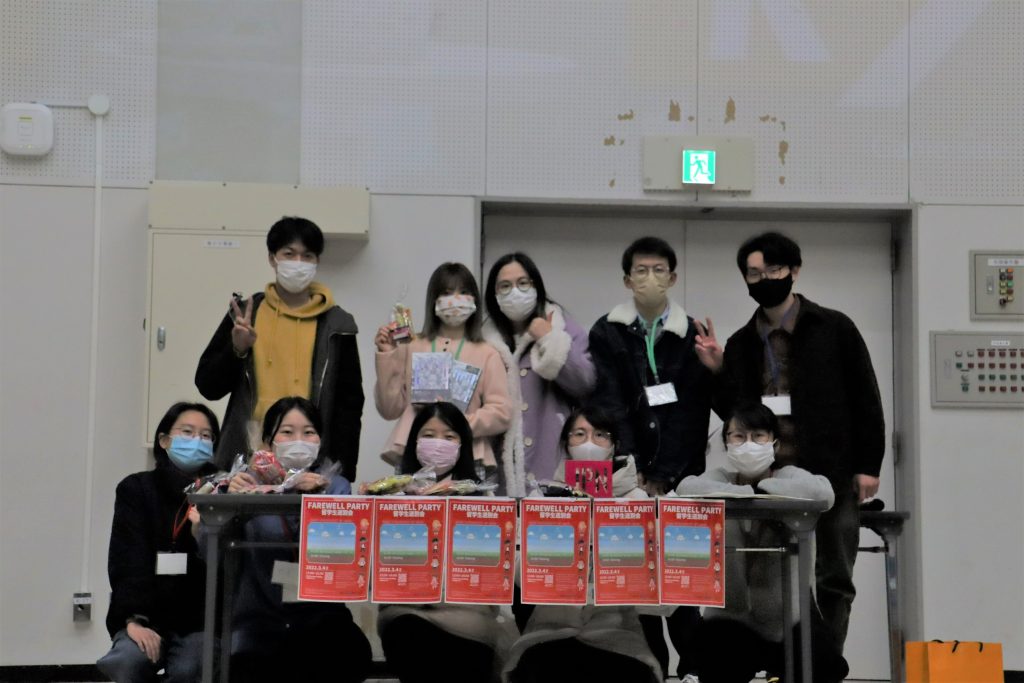 Inquries:
International Office, Faculty of Design
Email: intl-ofc@design.kyushu-u.ac.jp