Current students
[Taiwan]National Taipei University of Technology (TAIPEI TECH)  College of Design
National Taipei University of Technology
Exchange Agreement signed in 2015
University Level – Academic Cooperation signed in September 2020
Faculty Level – Student Exchange is valid until July 31, 2024
Partner Affiliation: TAIPEI TECH College of Design
The National Taipei University of Technology in Taipei, Taiwan, is the best technological university in Taiwan with a history of nearly 100 years and has produced many entrepreneurs. Its predecessor was the Auxiliary Industrial Institute of the Education Affairs Office of the Civil Administration Department, established by the Taiwan Governor's Office in 1912, which consisted of three departments: Woodcraft, Metalwork and Electrical Engineering. In 1948, it became the Provincial Taipei Institute of Technology, and in 1997, it was renamed the National Taipei University of Technology.
At present, the university has become the center of science and technology education in Taiwan, offering education and research in the three fields of technology, design and management. It has become a technological university consisting of six colleges: College of Mechanical and Electrical Engineering, College of Electrical and Computer Science, College of Humanities and Social Sciences, College of Engineering, College of Management and College of Design. There are 19 undergraduate programs, 26 master programs and 17 doctoral programs. There are 13,000 students and 1020 faculty members. The College of Design has three departments – architecture, industrial design and interactive design – that focus on education and research in architecture, product design and media design. The number of faculty members in the school is about 40.
It is not a problem if you can't speak Chinese, many teachers can speak Japanese. You won't have any problem too if you can speak English.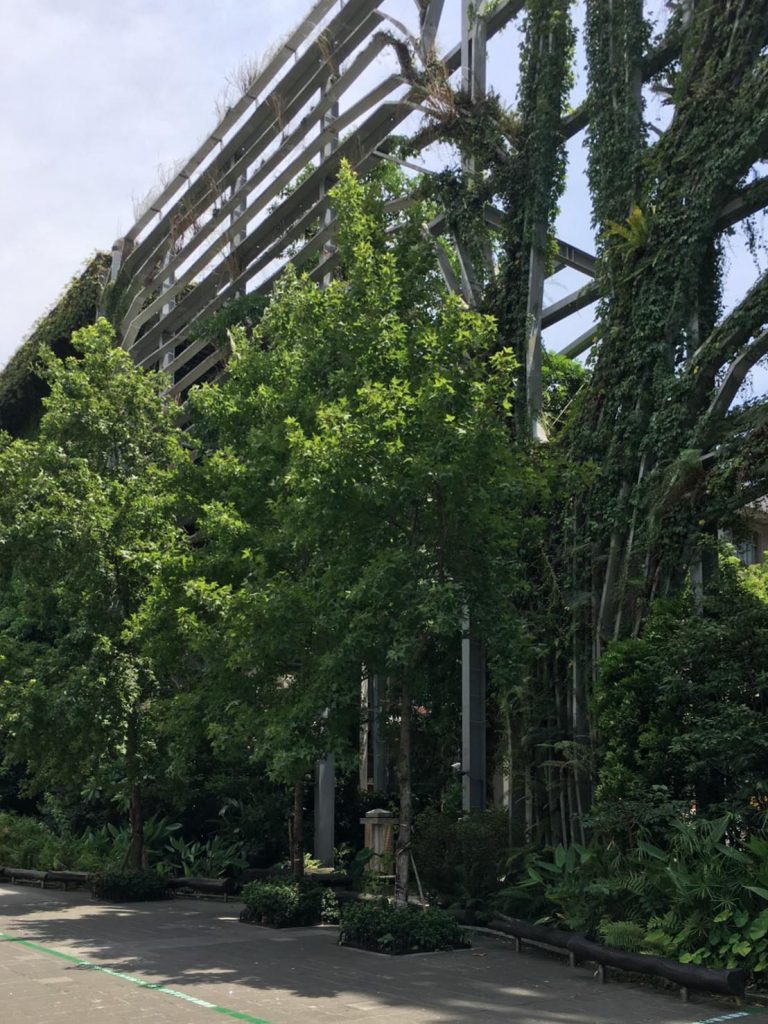 Updated October 2020
Name of University and Department
College of Design,
National Taipei University of Technology
Department Available for Student Exchange
COLLEGE OF DESIGN
Exchange Programs
Detail information is not available on university website.
Semester/Academic Calendar
Fall Semester
September – January
Nomination(Deadline)
Required
*Online(1 – 15 Apr.)
Application Deadline
for Host University(Partner University)
1 – 30 April
Application Deadline
at Home University(School of Design, Kyushu University)
30 March
Semester/Academic Calendar
Spring semester
February – June
Nomination(Deadline)
Required
*Online(1 – 15 Oct.)
Application Deadline
for Host University(Partner University)
1 – 30 October
Application Deadline
at Home University(School of Design, Kyushu University)
15 October
Application Procedure
Apply via email to Professor Tomo Inoue.
(t-inoue@design.kyushu-u.ac.jp)
Language Proficiency(English)
Be proficient in English or Chinese.+N50
Remarks
The agreement has been converted to an International Student Exchange Programs-University Level. Student agreement continues.
Number of Exchange Students
5
Department and Professors in Charge(Professors with "(*)" is primary in charge)
<Department of Environmental Design>
-(*)Professor INOUE Tomo
-Professor OI Naoyuki
-Professor UKAI Tetsuya
-Professor TANI Masakazu
-Professor TANOUE Kenichi
E-mail of Professors(@design.)
– Prof. INOUE Tomo : t-inoue@
-Prof. OI : oi@
-Prof. UKAI : ukai@
-Prof. TANI : tani@
-Prof. TANOUE : tanoue@