Current students
Call for Participants to the International Program Information Session!
The International Program will be launched in April 2021. International Program is an educational program for students in the School of Design. The program aims to develop the stance, attitudes, and communication skills necessary to work independently in international society and to develop human resources with specialized design knowledge and skills and a sense of identity of their own country. By studying abroad or taking equivalent courses, students will learn approaches, methods, and ideas for design that do not exist in Japan to broaden their scope of design.
If you are interested in the International Program, please join us for an information session.
No prior registration is required, so please come directly to the venue on the day. You can also join us online (Zoom).
Date: April 7, 2021 (Wednesday) 13:00-14:00
Venue: Room 511, 1st floor, Building 5, Ohashi Campus, Kyushu University
Who can participate: Second-year students of the School of Design, Kyushu University enrolled in 2020
Language: Japanese, English translation available if required
Zoom:
Archive video of the session is available on Kyushu University Moodle. Please login with your Kyushu University SSO-KID and register with the "Registration" button. Then log in to zoom with your Kyushu University email address to view the video.
https://moodle.s.kyushu-u.ac.jp/course/view.php?id=37107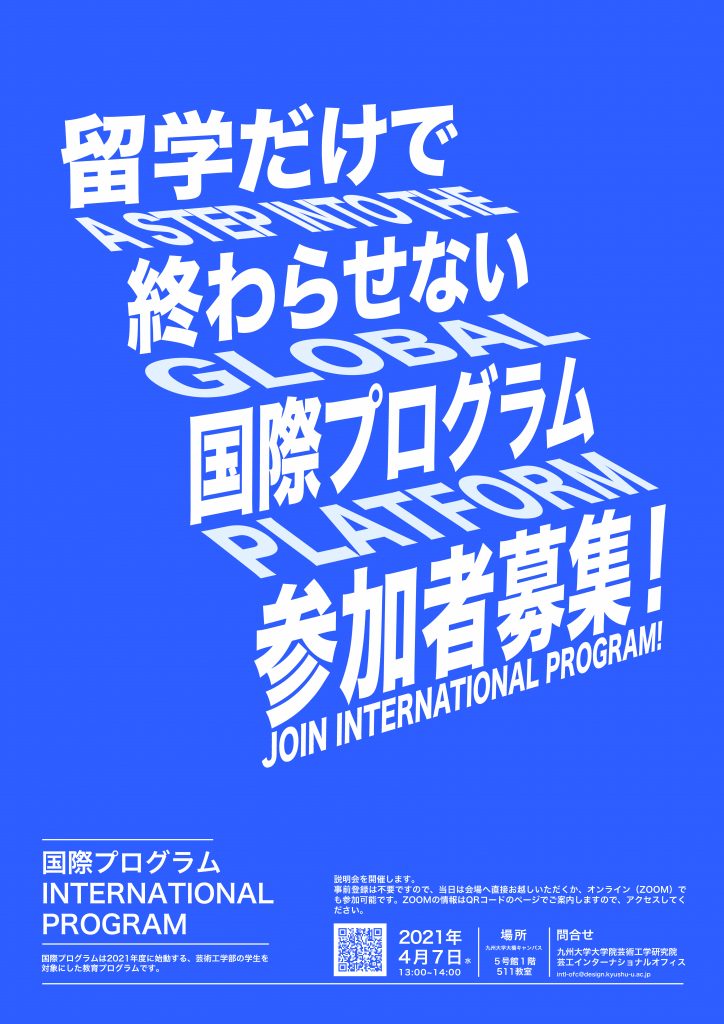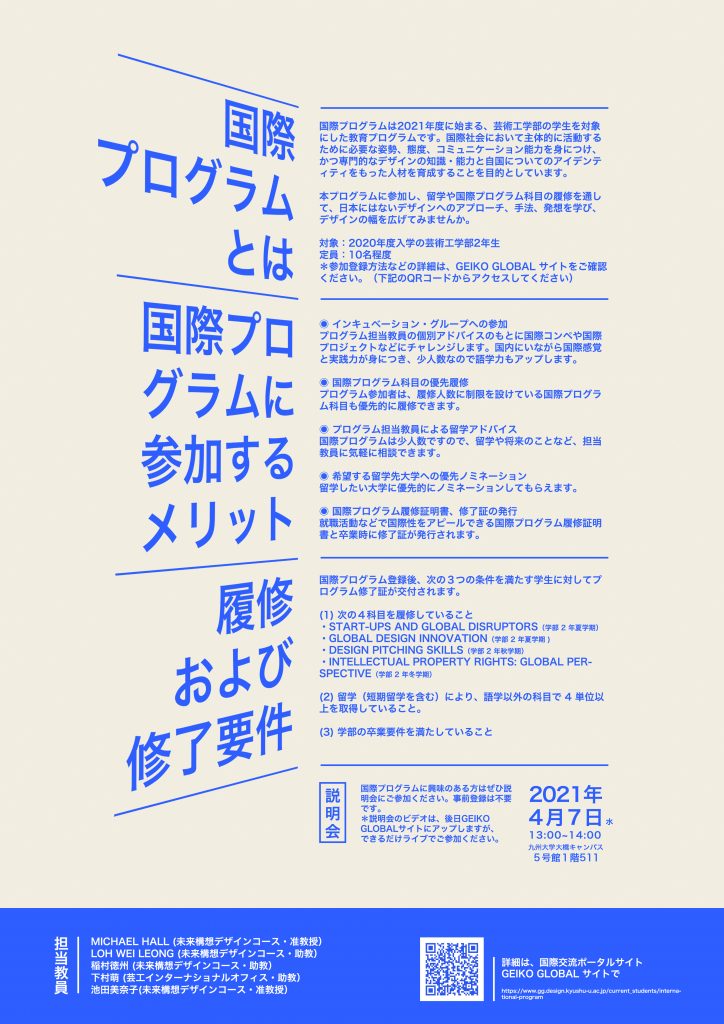 Inquiry:
International Office, Faculty of Design, Kyushu University
Kyushu University, Ohashi Campus, Administration Building, 3rd Floor
Email: intl-ofc@design.kyushu-u.ac.jp